We offer SiC (silicon carbide) photodiodes, probes and UV sensor solutions. Our SiC products are made and packaged in Germany by our partner, sglux GmbH. SiC photodiodes from sglux have the best aging properties under powerful Hg-lamp irradiation. Comparison of SiC photodiodes and AlGaN detectors were done by the German PTB (equivalent to NIST in USA); a summary of the report can be seen in the Characterization tab on this page.
Our UV product lines consist of discretely packaged photodiodes, photodiodes integrated with preamplifiers (TOCONs), environmentally sealed sensors (probes), controllers & instrumentation, and calibration services for your photodiodes.
SiC Photodiodes
Our SiC photodiodes are used in a wide range of UV-related applications including:
Potable, waste, and non-drinking water purification
Disinfecting
Flame detection
Solar UV monitoring
UV Index sensors
Ink and coating curing
Laboratory instrumentation
Lithographic processes
TOCONs – integrated photodiode and amplifier
Higher gain than with discrete components is an advantage of our TOCON sensors. Every UV measurement set-up includes a sensor, an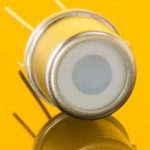 amplifier, a read out and a means to power the amplifier and read out. In addition it may include a sensor housing and interconnecting cables. Of these items, the most difficult and time consuming to "do yourself" is the amplifier. We offer a very simple solution consisting of SiC UV photodiode in a TO-39 package with the amplifier in the package – the TOCON-series of UV Hybrids. Add 5 volts DC and a simple voltmeter and you can immediately sense and quantify UV.
UV Probes – for industrial applications
We offer UV sensor probes with various custom-designed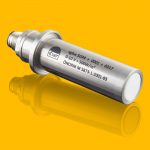 optics, housings, electronics (analog or digital) and spectral response options. The applications of UV sensor probes are quite varied and include use and survival at high temperatures, sun intensity, in rain, under water as well as in normal environments. Therefore the required optics, environmental endurance, spectral responsivity and electronic output interface must be tailored for individual conditions of use. We will work closely with you to ensure you have the right UV probe for your application.
Radiometers, Instrumentation & Accessories
Our radiometers, controllers, loggers and accessories are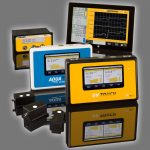 used to visualize, store and compute information obtained from the sglux UV sensing components. Applications are reference radiometers and control/display units. The data loggers allow long term UV irradiation logging in harsh environments.
Calibration Services
The UV calibration services at sglux determines the spectral responsivity of UV irradiance sensors, integral irradiance sensitivity of UV irradiance sensors, spectral emission spectrum of UV sources and transmission. The calibration laboratory is ISO 9001 certified, and uses different traceable transfer standards (to NIST or PTB). Calibration services are according to guidance DAkkS-DKD-MB-3 and DIN/ISO 17025.
Product Information
We have an extensive amount of product information on this site grouped into types of sensors as well as UV bands of interest.  Select the product categories below to learn more about our UV sensing solutions.
UV Light Emitting Diodes (UV-LED)
We also provide high power, high reliability UV-LED from Nikkiso.  After you have selected your superior sglux UV sensor, review our UV-LED products.