Through our partners sglux GmbH we offer calibration services for UV sensors:
Calibration service according to guidance DAkkS-DKD-MB-3 and DIN/ISO 17025
Traceability to NIST or PTB
Determination of the spectral responsivity of UV sensors
Determination of the UV transmission
Determination of the temperature dependency of UV sensors
What is Calibration?
Calibration is the reliable and reproducible determination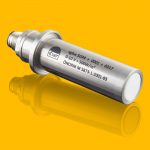 and documentation of a measurement value deviation in comparison to a standard. If the used standard is traceable and the deviation and the measurement uncertainty is determined, the procedure is a traceable calibration. The traceable standard is conducted to the definition of the SI units by an uninterrupted calibration chain.
How does a Calibration Laboratory Work?
A calibration laboratory ensures the performance of examinations and calibrations on good practice under controlled conditions. Therefore, the use of qualified personnel, appropriate measurement instrumentation and necessary infrastructure is required. Doing UV calibration, different interplays of sources, reference sources, spectrometers, radiometers and reference radiometers are analyzed.
sglux Services
The UV calibration services at sglux determine the spectral responsivity of UV irradiance sensors, integral irradiance sensitivity of UV irradiance sensors, spectral emission spectrum of UV sources and transmission. Sglux has done this service since 2010 according to guidance DAkkS-DKD-MB-3 and DIN/ISO 17025, and the calibration laboratory is ISO 9001 certified. Following their goal of continuous improvement, they have, since 2010, cooperated with the German PTB (Department of Photometry and Applied Radiometry) in several R&D projects continuing into 2017. For 2018 sglux is pursuing also accreditation per DIN 17025. Their mission is to deliver detailed property information along the UV measurement components we produce.
Calibration Process
Calibrations are performed after determination of the customer's requirements, the field of application and the specific environmental conditions while using the UV measurement components. The sglux calibration laboratory uses different traceable transfer standards for the determination of the spectral responsivity and the integral irradiance sensitivity of sensors at different UV sources.
Different types of calibration are available:
UV-Calibration, Irradiance – 

calibration of UV sensors, irradiance

UV-Calibration, UV Index – 

calibration of UV Index sensors in the sun

UV Calibration, certified sensors for water disinfection – 

calibration of a UV sensor acc. to DVGW W 294 / ÖNORM M 5873