Applications that require UV photodiodes differ widely in required detector properties as well as in spectral and absolute sensitivity.
In the field of flame detection very low radiation intensity must be reliably detected. (310nm)
The monitoring of UV purification lamps needs UV photodiodes that will operate in high UV dose without degradation for many years. (254nm)
Monitoring of very powerful UV radiation emitted by UV curing lamps or LED arrays requires UV photodiodes that endure extreme UV radiation intensity.
Monitoring the sun's UV, in particular the erythemal action spectrum, requires photodiodes with visible blindness and carefully tailored spectral response in the UV region.
Customers that apply Silicon Carbide UV photodiodes to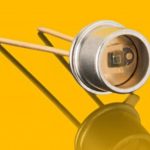 these applications make the best choice within all these application variables. They benefit from the very low dark current, visible blindness, radiation hardness and low temperature coefficient of the signal, 0.1%/K. Operating temperature range is up to 170°C.
active area from 0.06 mm² to 36 mm²
broadband UV sensitivity or filtered for UVA, UVB, UVC or UV-Index spectral response
various simple optics and housings
established volume SiC photodiode chip production since 2009
PTB (German equivalent of NIST or NPL) measured high radiation hardness
Our photodiode selection catalog (tab and below) will help guide you to the optimized photodetector for your application.  Featured devices are available on the web store.
Note that we can also provide you with higher levels of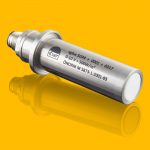 sensor integration to ease your system design and manufacturing.  Photodiodes can be packaged with integrated amplifiers (TOCON), as well as in environmentally hardened or specialized packages for a range of applications (Probes).  See the linked product category pages for additional information, or call our application specialists for assistance regarding your applications.
SiC Photodiodes - Web Store