Silicon-based thermopile IR arrays are the most affordable, robust thermal imaging sensors available. Thermopile imaging arrays, from our partner, Heimann Sensor, are more compact, affordable and scalable in production than other infrared imaging technologies. Heimann offers the worldwide first fully monolithic thermopile arrays in TO-8, TO-39 and TO-46 housing.
The sensors are available in a variety of array formats, packages, digital or analog output, and with integrated lenses. The sensors are tailored to your FOV requirements, without the need for expensive, bulky external optics. Further, they can be factory calibrated, and do not need a shutter or non-uniformity correction greatly simplifying the design of your sensor system.
See the wide range of turnkey imaging application sets available for order or purchase through the web store.
These devices are ideal for high volume applications including: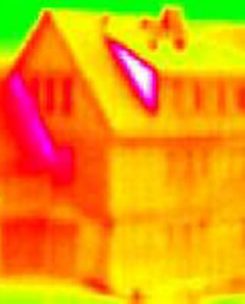 surveillance,
home and building control and automation,
robotics,
machine vision
home security
instrumentation
fire monitoring
anywhere compact, affordable thermal imaging is needed
Select the product categories below to learn more.
For more information and videos, visit the BEC YouTube page.