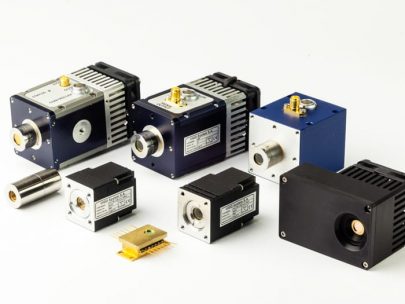 Plug-and-Play operation is easy to achieve: we routinely deliver your choice of Vigo detector mounted to a preamplifier (bandwidths from DC to ~1 GHz) and TE-cooler controller/power supply. You attach the BNC cable to your display or recorder and you are in immediate operation!  Specify your detector and preamp configuration; or even easier, select one of our in-stock pre-configured detector sets.
We offer an extensive line of preamplifiers, TEC controllers and power supplies, as well as other accessories, provide the ideal complement for any type of detector – photoconductive (PC) , photoelectromagnetic (PEM) or photovoltaic (PV).
Modules consisting of an infrared detector and a preamplifier integrated into a compact assembly are available with different spectral response ranges, time response characteristics and gains. In addition to our large variety of standard, easy-to-use modules with built-in preamplifiers, we offer professional, custom-designed OEM solutions for your applications.