Our radiometers, controllers, and loggers are used to visualize, store and compute information obtained from the sglux UV sensing components. Applications are reference radiometers and control/display units. The data loggers allow long term UV irradiation logging also in harsh environments.
instruments for visualization and evaluation of data acquired by the sglux UV sensors
graphic touch screen display (UVTOUCH and UV Control Pad)
rugged version for harsh everyday use as reference radiometer or Windows based tablet computer
miniature data loggers, one or two channels, up to two year of permanent logging with one battery
Calibrated radiometers – the UVTOUCH and AQUATOUCH connect with any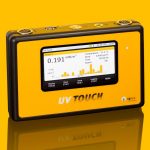 sglux digital UV sensor. These rugged instruments with graphics displays, operation in harsh environment and have high stability against electromagnetic interferences. The graphics displays are intuitive touch-screen controlled. The UVTOUCH and AQUATOUCH provide dosimetry and datalogging, digital signal conversion (CAN bus) and are compliant with GLP and LIMS standards for reference radiometers.
Combining a UVTOUCH with an appropriate digital probe gives you a traceable, calibrated measurement system.  Choose the probe that suits your environment.  Please discuss with our application specialists the calibration and utility of this system.
The UV Minilog product line consists of UV dataloggers for long-term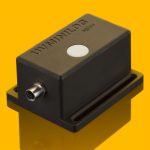 monitoring of goods, people or animals to UV exposure. The Minilog can be configured with additional sensors e.g. UV channels, temperature, pressure, relative humidity, illuminance (VIS) are available. Up to 2,000,000 data records can be stored within the unit; and it can record up to two years of permanent logging without recharging the battery.
The Sensor Monitor 5.0 series connects with any sglux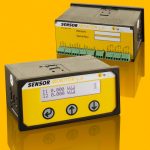 UV photodiode, TOCON or UV sensor probe. They are measuring and control modules for monitoring and automation of irradiation processes, indication of radiation, and dose and status information. Three programmable relays are available for automation of single and multi-level irradiation processes.
Our Portable Radiometers – Safester and SXL-55 are Android cell-phone based devices with calibrated sensors, and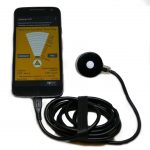 easy to use software.  The Safester detects harmful UVC radiation and displays the maximum exposure time allowable.  The SXL-55  determines and displays UV irradiance.  The software can also perform a dose calculation (irradiance over time).