Room temperature and TE-cooled infrared (IR) detectors from Vigo – fast, sensitive and affordable. These are the finest non-cryogenic MCT detectors in the world. Key applications include spectroscopy, gas sensing, laser metrology, rangefinders, lidar, munitions and missiles, quantum cascade and CO2 laser systems.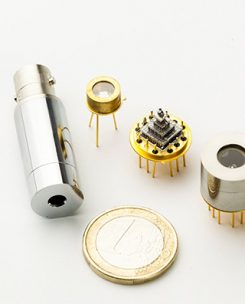 These detectors provide significant benefit to users:
Low noise
Fast
Wide bandwidth (up to  ~1 GHz)
No cryogenics
We offer a range of solutions to support your requirements:
Detectors – variety of packages and wavelengths
Preamplifiers and controllers and other accessories
Detector Sets – complete turn-key solutions available for purchase in the web store
OEM sensors– modules built to your specifications for embedding in your product.