15th Annual AIM Workshop (Advanced Imaging Methods), UC Berkeley, January 24-26, 2018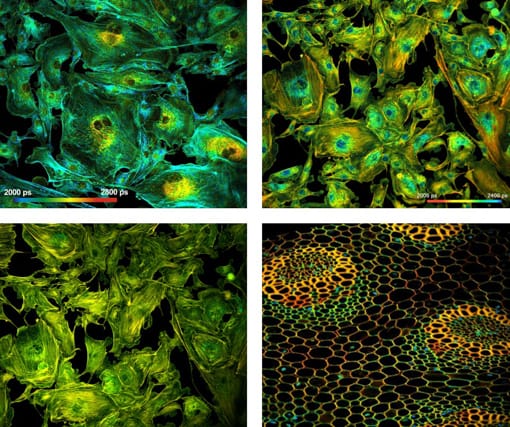 Advanced Imaging Methods Workshop
Berkeley, CA
January 24 – 26, 2018
Now in it's 15th year, the Advanced Imaging Methods Workshop (AIM) is one of the largest light microscopy conferences on the west coast. Started in 2003 to introduce biological researchers to the possibility of time-resolved fluorescence imaging, AIM now includes sessions on many cutting-edge techniques and their applications in biology and medicine. Topics will include fluorescence lifetime imaging (FLIM), adaptive optics, super resolution, lightsheet microscopy, computational imaging, optogenetics, and biological probe development.
AIM is hosted by Becker & Hickl, Boston Electronics and the University of California Berkeley, CRL Molecular Imaging Center.
Contact us if you wish to be put on the mailing list for updates on the Workshop.